The Moose Hide Campaign began as a BC-born Indigenous-led grassroots movement to engage men and boys in ending violence towards women and children. It has since grown into a nationwide movement of Indigenous and non-Indigenous Canadians from local communities, First Nations, governments, schools, colleges/universities, police forces and many other organizations – all committed to taking action to end this violence.
Since the Campaign began over 10 years ago along the Highway of Tears, thousands of communities and organizations across Canada have held Moose Hide Campaign events and joined the annual Moose Hide Campaign Day ceremony and fast. People of all ages, genders and backgrounds are invited to take part in Moose Hide Campaign activities.
DOWNLOAD THE LESSON PLAN NOW!
Click on the image to open the PDF!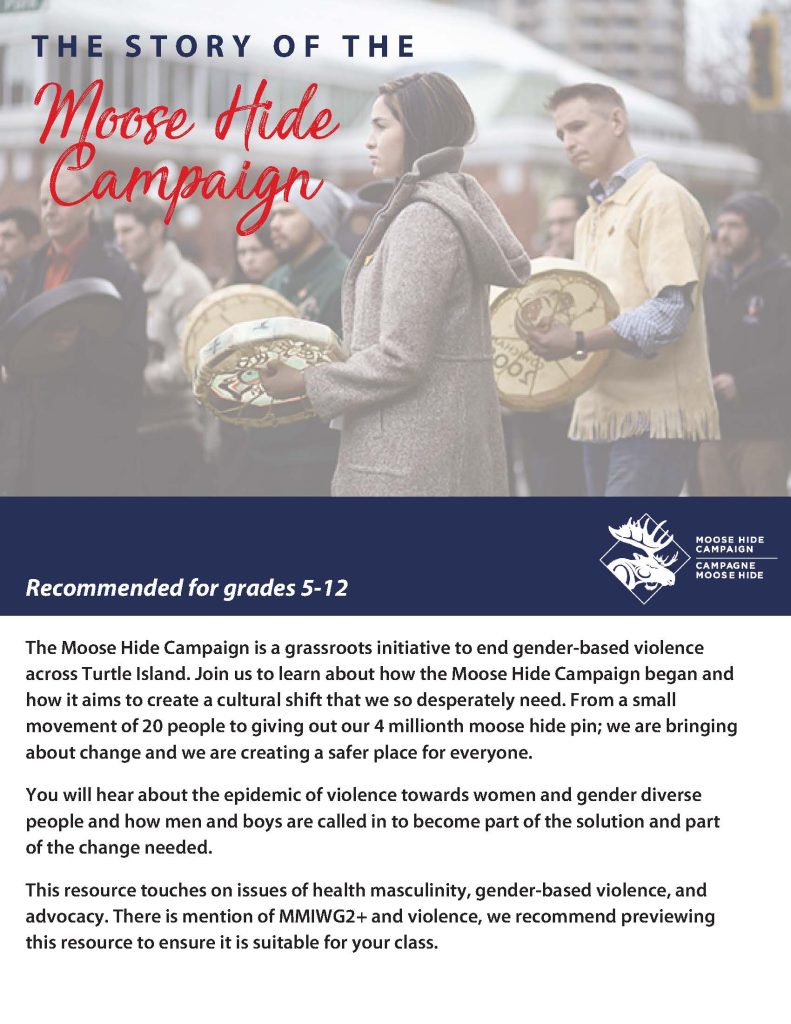 FOLLOW ALONG WITH OUR WORKSHOP VIDEO!