Hadih, tansi, atelihai, aanii, kuei, Ɂedlanet'e, boozhoo, kwe', hau, oki!
We welcome educators, children, and youth across Turtle Island (North America) to join us and become part of the Moose Hide Campaign community. 
We acknowledge that young people are our future and educators are their guides; and that together we can stand up to end violence towards women and children. We raise our hands in gratitude and thank each of you for taking this first step as change makers in your communities.
Our guide is designed in the easiest way possible for all educators to enter this learning journey with their students. We recognize the effort, time, and love that goes into being an educator and we want you to know that we can be here every step of the way to support you as you embrace the difficult topics that address these critical issues.
We are available for class presentations or mini workshops for educators on how to include the Moose Hide Campaign in your classroom community and have created lesson plans that are age appropriate for your classrooms from K-12.
Our website has multiple lesson plans that include options to help familiarize your class and yourself with some key language and relevant topics. Included are lessons that can be used in a variety of courses to continue these important conversations as often as possible.
Download the full guide below: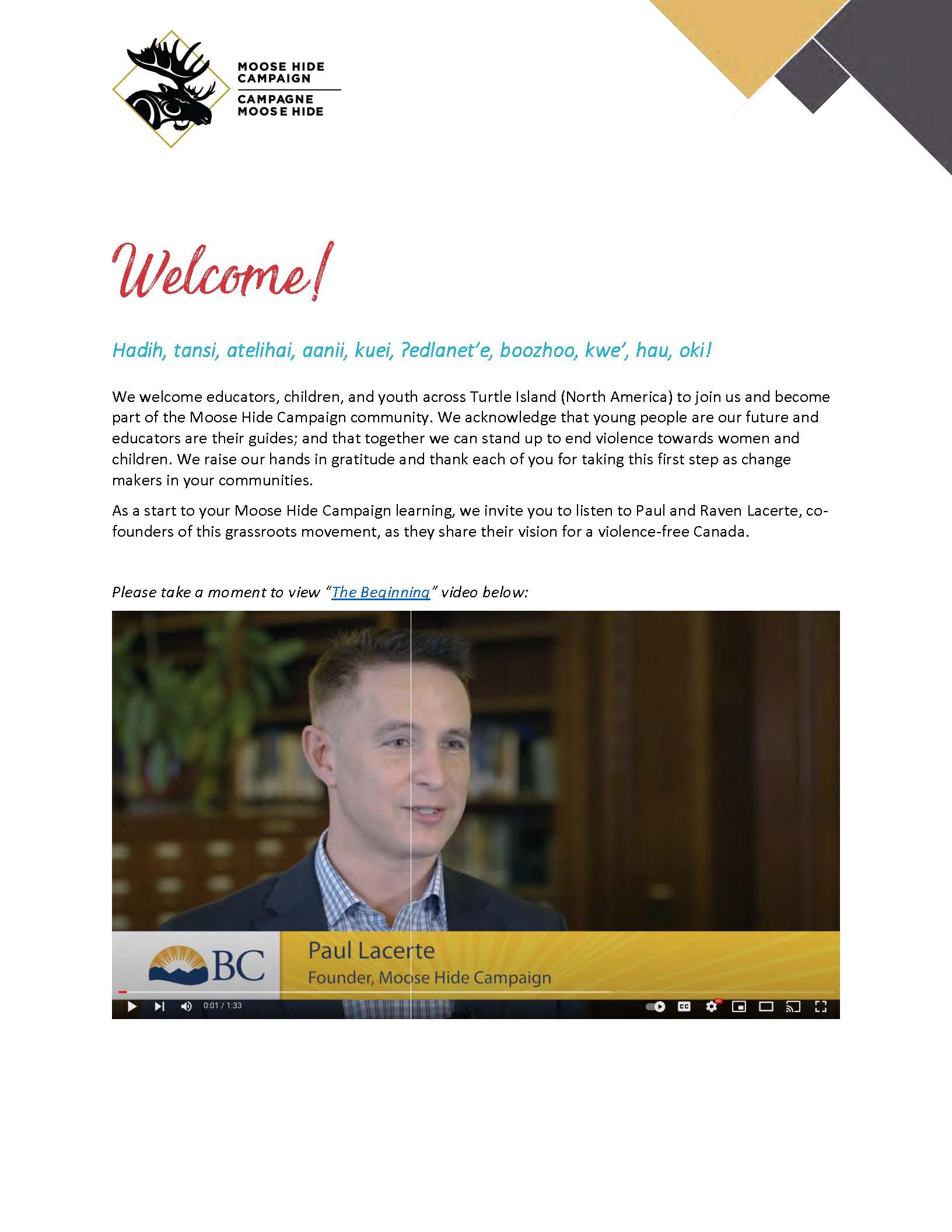 The moose hide pins and cards will be distributed as part of our regular cultural men's programming, among the Indigenous homeless in Ottawa. This opportunity will encourage participation in Indigenous community events; restore the feeling of belonging; encourage a sense of pride, remind them of traditional male roles; and to further one's healing journey in respect to ending violence against women and children.