The Moose Hide Campaign began as a BC-born Indigenous-led grassroots movement to engage men and boys in ending violence towards women and children. It has since grown into a nationwide movement of Indigenous and non-Indigenous Canadians from local communities, First Nations, governments, schools, colleges/universities, police forces and many other organizations – all committed to taking action to end this violence.
Since the Campaign began over 10 years ago along the Highway of Tears, thousands of communities and organizations across Canada have held Moose Hide Campaign events and joined the annual Moose Hide Campaign Day ceremony and fast. People of all ages, genders and backgrounds are invited to take part in Moose Hide Campaign activities.
The campaign is grounded in Indigenous ceremony and traditional ways of learning and healing. A cornerstone of the Moose Hide Campaign is the moose hide pin. Wearing the pin signifies your commitment to honour, respect, and protect the women and children in your life and speak out against gender-based and domestic violence. To date, over three million moose hide pins have been distributed free of charge to communities, schools, and workplaces across Canada.
Moose hide is a symbol of taking a stand against violence and undoing the effects of Residential Schools.
Co-founders Paul and his daughter Raven were hunting moose to help feed their family for the winter and provide for cultural purposes. This was a grounding tradition on their land that passed knowledge from one generation to the other, something the residential school system tried to erase. 
They felt connected to their surroundings within their Carrier territory along the Highway of Tears in Northern BC where so many women have gone missing or been murdered. And they were inspired. 
Paul knew his young daughter deserved a life of dignity and respect free from violence. 
And so it began… a cultural tradition of generational teachings became a symbol of a responsible, meaningful pledge. 
A commitment to take action in honour of women and children everywhere, and a symbol of honouring Indigenous medicine and belonging that is here to stay.
We have a vision of distributing 10 million moose hide pins and seeing one million people fasting together in ceremony to end violence against women and children.
benefits of YOUR participatiON
Helping end violence. Participating in the campaign signals your community or organization's commitment to standing up against violence towards women and children.
Creating safe spaces and workplaces. Your organization, workplace, or community can utilize the campaign to raise awareness about gender-based violence and help create environments that are free from harassment and violence.
A low-cost option with big returns. Cost-free resources and events like moose hide pins make participating in the campaign easy and cost-effective for your organization.
Supporting reconciliation. Involvement in the Campaign promotes implementation of the Truth and Reconciliation Commission Calls to Action and the UN Declaration on the Rights of Indigenous Peoples. Participating in the Moose Hide Campaign also demonstrates commitment to addressing the tragic reality of missing or murdered Indigenous women and girls in Canada and the Calls for Justice of the National Inquiry.
Promoting cultural sensitivity and anti-racism. The Campaign helps increase cultural sensitivity and understanding of the intergenerational impacts of colonization and residential schools. It is a practical and effective way to help address racism against Indigenous peoples.
Empowering professional development. Engaging in the Moose Hide Campaign and particularly the annual gatherings helps individuals gain experience in cross-cultural relations and build tangible skills to promote violence-free spaces.
Encouraging healthy masculinity. The campaign is an effective way to help guide men and boys in developing healthy behaviours and concepts of masculinity.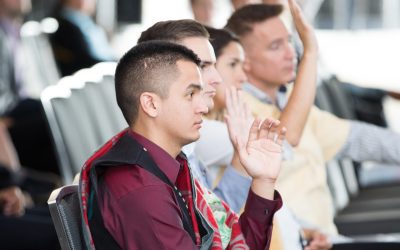 Dominic Paul remembers the first time he fasted from dawn to dusk. It was part of the Moose Hide Campaign Day Fast to End Violence almost a decade ago. The campaign was just getting off the ground, and there were only a dozen or so participants at the event in...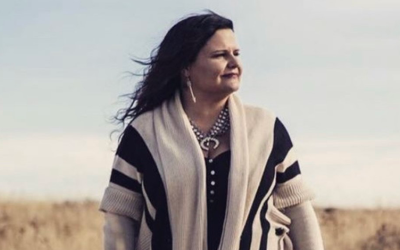 Brandi Morin is a storyteller, a survivor and a passionate advocate for Missing and Murdered Indigenous Women, Girls and Two-spirit people. As the keynote speaker for Moose Hide Campaign Day, she envisions a future where violence against Indigenous women and girls is...