Welcome to the Movement is Medicine workshop with Kendra Jessie!

Kendra Jessie is a Cree and Ukrainian woman from Sucker Creek First Nation in traditional Treaty 8 Territory in northern Alberta. As an Indigenous woman, she uses her Instagram and TikTok platforms to educate people about Indigenous culture, spread awareness about Indigenous communities' issues, and inspire future generations. As a fancy shawl dancer, Kendra loves to share her culture through the art of dance.

Kendra is a certified personal fitness trainer, Nike N7 athlete and wellness facilitator who
advocates for healing and balance within Indigenous communities through mindful
movement, holistic health and cultural practices.

Within this workshop, Kendra speaks to self-confidence, living in the moment, using
movement as medicine, healing from inter-generational trauma, and her story to live life on
a good path.

This workshop is recommended for middle and high school classes. It does mention substance use and residential school trauma.
DOWNLOAD THE LESSON PLAN NOW!
Click on the image to open the PDF!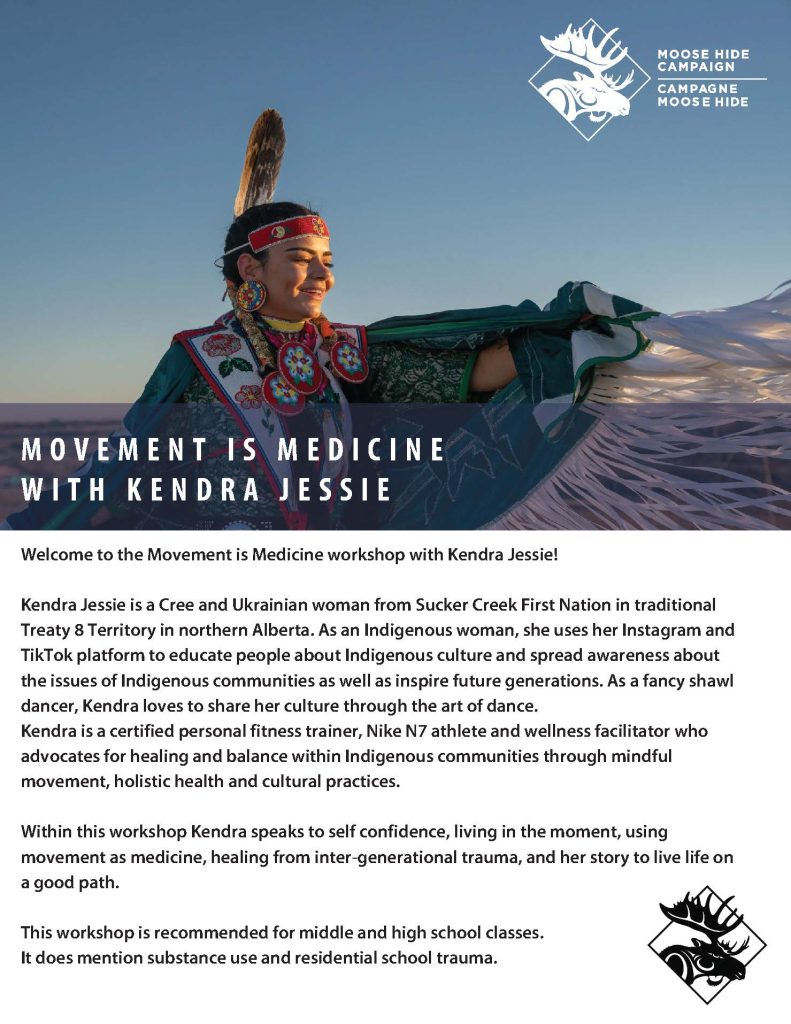 FOLLOW ALONG WITH OUR WORKSHOP VIDEO!