This workshop is designed to introduce students and teachers to the Moose
Hide Campaign.
Through this video, you will meet the people, the story and the purpose of the
Campaign. You will come to understand the importance of the culturally-grounded
approach and message, including the moose as a connection to
land and traditions.
You will encounter an overarching theme of the Moose Hide Campaign as an Indigenous
for a Canadian illness.
DOWNLOAD THE LESSON PLAN NOW!
Click on the image to open the PDF!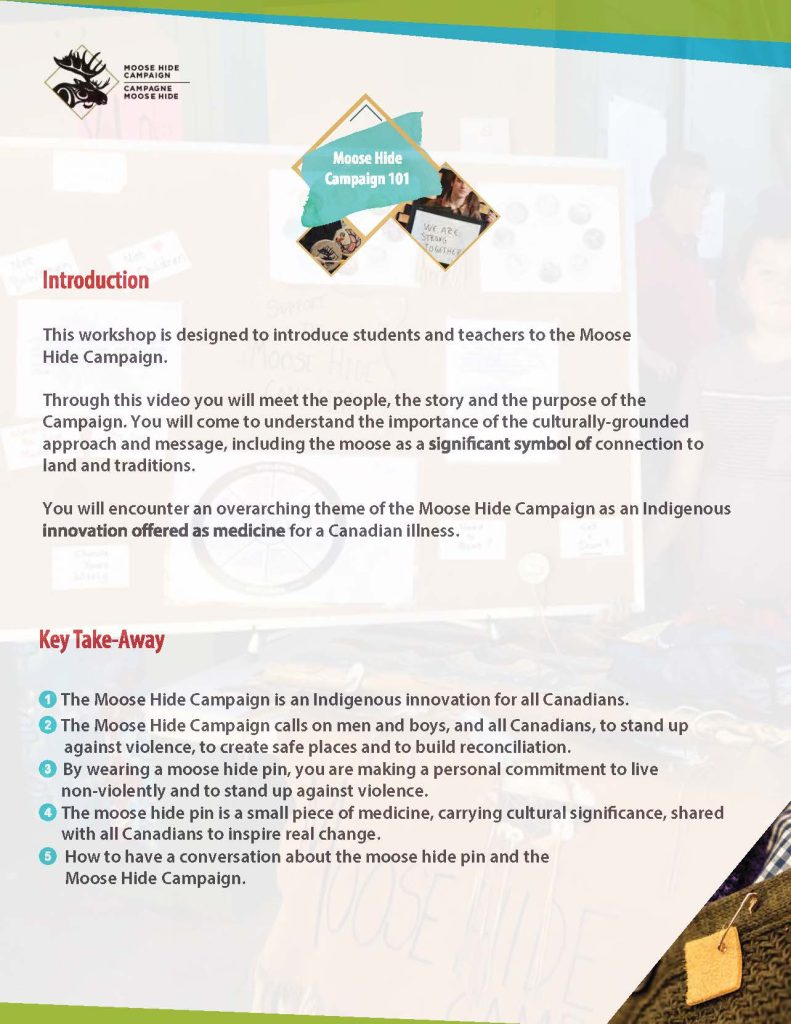 FOLLOW ALONG WITH OUR WORKSHOP VIDEO!