On August 19th, 2016, Christine Wood went missing in Winnipeg. She was staying with her
family in a hotel on a visit to Winnipeg from their home community of Bunibonibee Cree
Nation. After an intense search by family, friends and The Bear Clan, her body was
discovered almost a year later in a farmer's field outside Winnipeg on June 1st, 2017.

Christine's former elementary school teacher, Audrey North, was one of those searchers.
Audrey would like to tell you about Christine and the story of the search for her after she
went missing.
DOWNLOAD THE LESSON PLAN NOW!
Click on the image to open the PDF!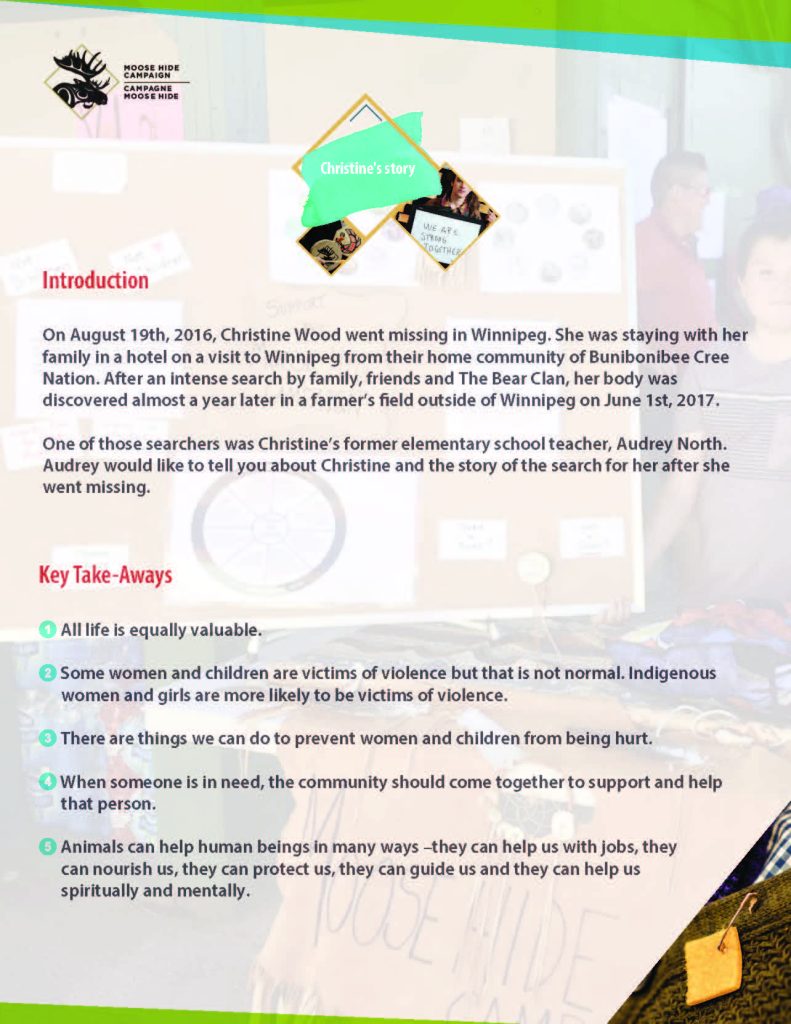 FOLLOW ALONG WITH OUR WORKSHOP VIDEO!